Hello Pulp! Fantasy Fans!
I'm so excited that I get to announce two awesome new ways to enjoy Estia the Isle of Giants today.
First the Print Version of Estia the Isle of Giants has been updated and is now available from Magcloud for the low cost of $7.00. This new version is the same size and layout but the paper, cover and shipping is much more comparable to a mass market magazine. I'm leaving the Lulu version up for now in case anyone wants the heavier paper.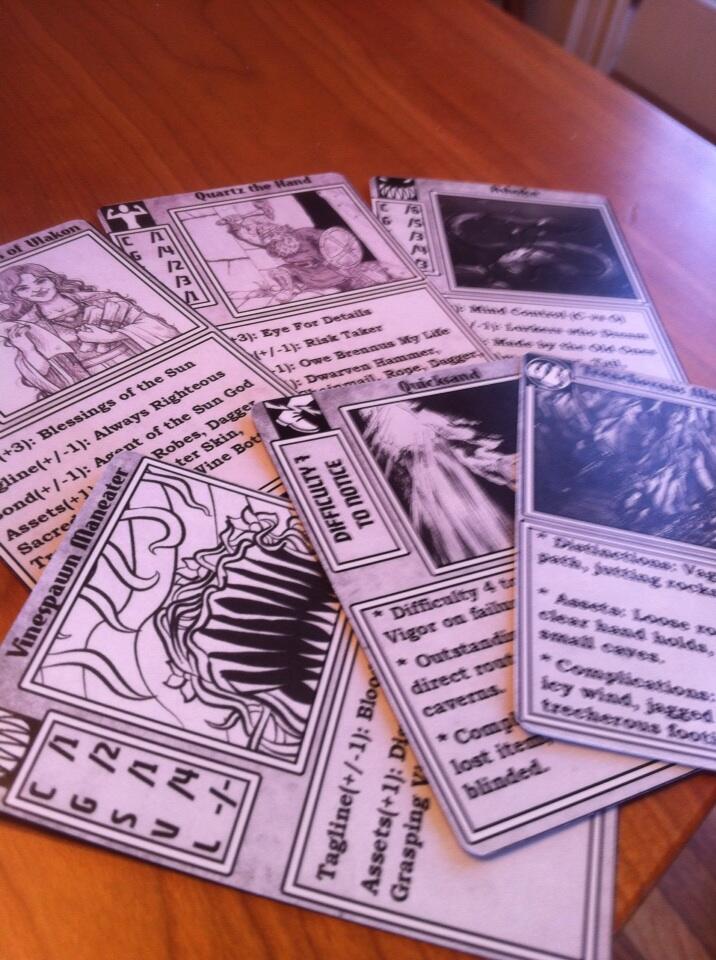 ALSO, the Estia Card Deck is now available from DriveThruCards!
The Estia Card Deck contains 50 beautiful black & white cards featuring the gloriously condensed Pulp! mechanics. This deck has every PC, NPC, Hazard and treasure contained with Estia the Isle of Giants plus more. Each card has it's own art and  their rules (or suggestions for cards like locations).
With the deck in hand, and an understanding of the core rules, Estia becomes the quintessential portable RPG. Just grab the deck, deal out some characters and keep the rest for your greedy GM self. You can flip through the deck and pick out exactly which elements you want to use. If you're mad as a hatter like me, you'd rather just shuffle the deck and see what comes out on top!
The cards are dry eraseable, so grab the proper markers and you can write directly on the cards, elimanting even the need for scrap paper.
You get:
1 Credits Card
1 Rules Card
6 Player Characters
23 Creature Cards
3 Hazard Cards
3 Asset Cards
8 Location Cards
3 Formatted Blanks for easily creating your own cards
2 Full Blanks for the GM to track dulicate monsters and whatever may come up